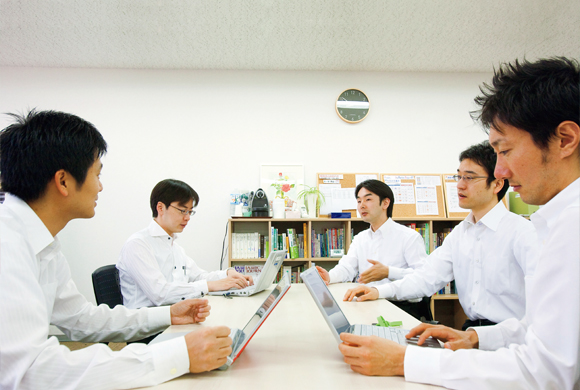 Equal Cooperation Among Professionals
Home health care presents a difficult challenge; Solo doctors team up
[Mitsuba Home Care] Nagoya, Aichi, Japan
Medical services based on a large hospital model are facing many challenges today in Japan's rapidly aging society.
A group of young doctors who believe that health care centered on outpatient care provided by specialists in vertically split organization does not meet the need for health care services with diverse ccontent and equality set yo Mitsuba Home Care, whose doctors care for patients in their homes.
The problem with home health care is the demands placed on doctors providing the service. Mitsuba Health Care created a sustainable home health care business by having a team of doctors share their knowledge and commitment, and collaborating with nurses and helpers ouside the organization.
How home health care be provided 24 hours a day, 365 days a year? For private doctors whose work is rooted in the community, in-home healthcare represents a new business opportunity.
However, a service provided by the standard Japanese private medical practice of a single doctor employing a few nurses is constrained by the capacity of the doctor.
Since there is an ingrained culture of non-interference in the field of medicine, it is difficult for doctor urgently needs advice from a colleague in a different field.
Doctor Yoshimasa Funaki, representative of Mitsuba Home Care concluded that the group practice model was the best way to overcome this custom.
At the morning and evening conferences, information is provided who are ending their shifts and doctors study the status of each patient. Information sharing and discussion by the doctors regarding their patients play a major role in the group practice. These activities also play a major role in improving the skill level of physicians.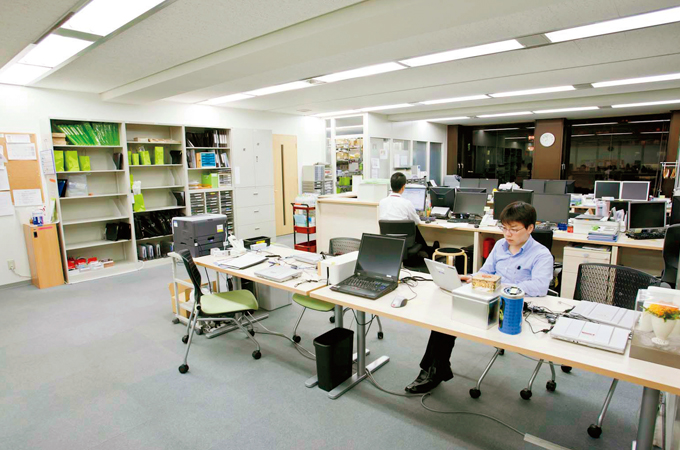 In Japan, group practices are occasionally found in law and consulting firms, but are still rare in medicine. Funaki studied management and histology at business school and developed a group practice-based business model. He opened a group practice with four other doctors in Nagoya in 2005.
Specialist staff members such as nurses an helpers are invited to work with the practice as partners to provide a flexible service that fulfills individual patient needs. These partners work with conventional hierarchy to form a partnership between equals led to a new relationship based on trust.
The practice developed its own system, based on a concept of a team of all service providers and sharing information in real time as a way to improve the quality of service without depending on individual doctors.
Doctors can check and update in real time their home-visit schedules and patients' medical records. Even if a different doctor visits a particular patient one day, another doctor can follow up on the next with the same treatment policy and care as appropriate.
The diagnosis is entered into the patient's electoronic medical record on-site, and the information given to the patient (on a prinout) as well as emailed to partner nurses and helpers.
Another core factor of the practice is the face-to-face conference, which take place every morning and evening.The conference, held in an open, glass-paneled meeting room, is an important resource. It helps doctors develop their skills by sharing information that is too complex to communicate electronically and discussing issues with other team members.
From WORKSIGHT Preview Issue(Nov.2010)
Interior of the Sakae Clinic. There is no clinic doctor's office and none of the desks are assigned; physicians, sales executives and social workers and other professionals all work together. There is another clinic in Yamanaka-cho, Showa Ward.