ABOUT
WORKSIGHT
WORKSIGHT is the workstyle strategic media for a business person to think about the working environment. It is focusing on the perspective of re-designing the working environment which is consisting of work space and work policy.
Magazine + Website + Events
WORKSIGHT as media is composed of magazine, website, and events. Magazine is published twice a year, and articles on internet media "www.worksight.jp" are updated weekly. In addition, the editorial members aim to create community for business people to think about the working environment by hosing various kinds of events.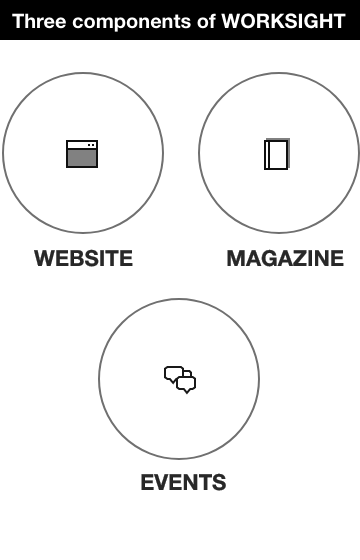 Shotaro Yamashita
Editor-in-Chief & Director of WorkStyle Lab
After joining KOKUYO Co., Ltd., Shotaro Yamashita engaged in consulting work such as concept work and change management for executing strategic work styles.
Several projects that Shotaro engaged have received the Nikkei New Office Award (Minister of Economy Trade and Industry Award, Creative Award, etc.).
In 2011, he launched "WORKSIGHT," a media that solves the working style and office environment of a globally growing company.
In the same year, he established a research institute, "WORKSIGHT LAB." (Currently WorkStyle Lab) to research future ways of working and learning, and is exploring the ideal workplace from a research perspective. In 2016-17, Shotaro was a Royal College of Art Helen Hamlin Center for Design Visiting Researcher. He is a Specially Appointed Associate Professor at Kyoto Institute of Technology since 2019.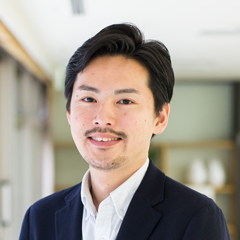 Yuki Kanamori
Deputy Editor-in-Chief & Research Coordinator
Yuki joined Kokuyo Co., Ltd. after graduating in 2005 from Sonoma State University in California, CA, USA (B.A. in Geography). After working in the business development and marketing divisions of the office furniture business, he has joined "WORKSIGHT," a media that solves the working
style and office environment of a globally growing company since 2012. His responsibility is research on global workplaces trend. Yuki is a member of work style research institute of KOKUYO called "Workstyle Lab." He completed a Master's degree in IE School of Architecture & Design in Spain in 2019, specializing in workplace consulting. Yuki works as a workplace consultant and research coordinator with numerous contacts with overseas research institutions, companies, design & architectural firms.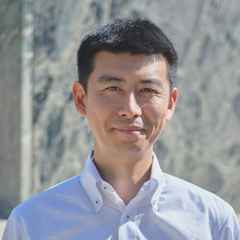 WorkStyle Lab, a research institution in Kokuyo group, issues WORKSIGHT magazine, is a research institution to pursue next-generation ways of working / how to learn, to provide solutions and practical knowledge.
Address:
Kokuyo Co., Ltd
WORKSIGHT LAB.
1-8-35 Konan Minato-ku,
Tokyo JAPAN
Contact: contact@worksight.jp