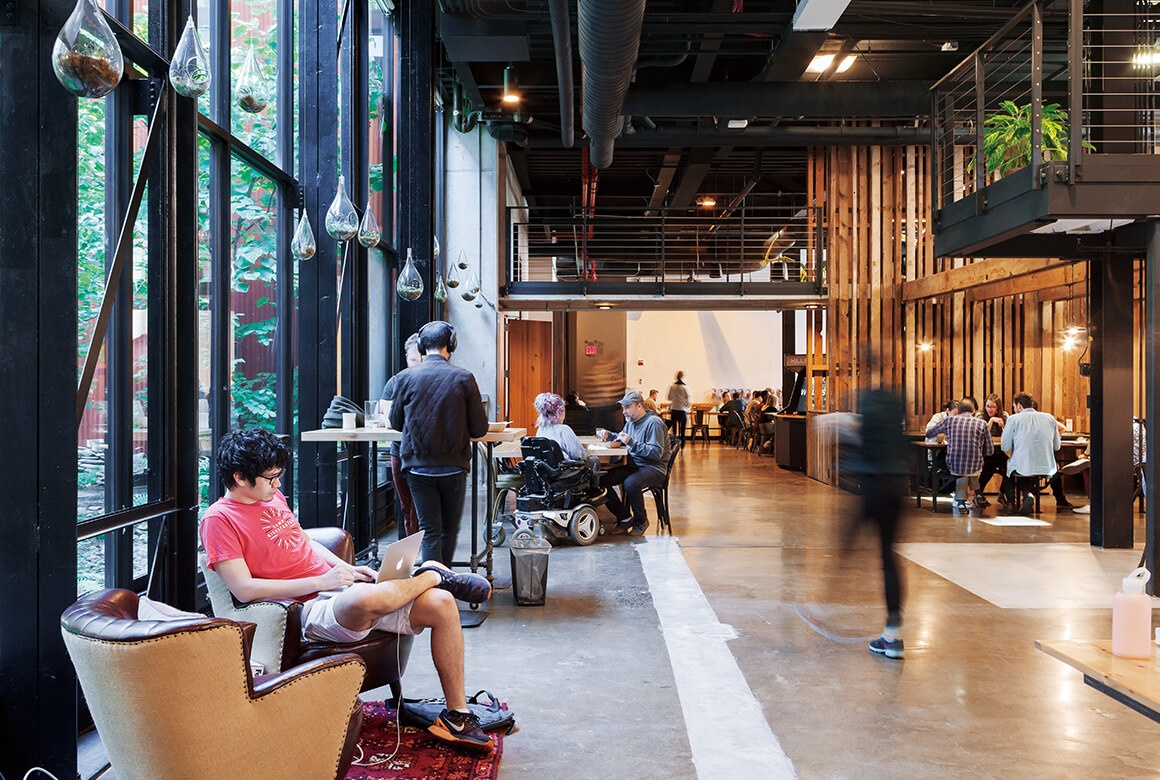 Where the goals of individual creators align one-to-one with the mission of the company
[Kickstarter] New York, USA
Having built one of the first platforms for online crowdfunding, Kickstarter is now inarguably the world's largest. To date, it has collected over $3.5 billion from 14 million-plus funders worldwide, centered around creative projects in film, music and games.
Many assume that Kickstarter's rise mirrors the unchecked growth of a typical high-tech startup, but in fact the opposite is true. In 2015, the company shifted from a for-profit model to a PBC (Public Benefit Corporation), a class of corporation that is as committed to public interest as it is to investor profit. In other words, Kickstarter now operates as a public-interest corporation, or in the words of the company itself, more like a cultural institution.
"We reincorporated, and also publicly pledged that we will never sell the company and we will never go IPO. Every startup, (going IPO) is their goal," says Sean Leow, Director of Kickstarter International. "That is the most clear way that we can express that we are not interested in that path." Why would a company do this? Because Kickstarter was founded on a mission to support creativity, and making that sustainable into the future is what continues to drive its purpose, for everything from office design to work style.
Every corner of the office reveals some part of Kickstarter's backstory, starting with the former pencil factory the company moved into in 2014. "Even though we use computers all the time now, we still think pencils are important as something that's symbolic of the creative process… We'll probably never leave here, ever," Leow laughs.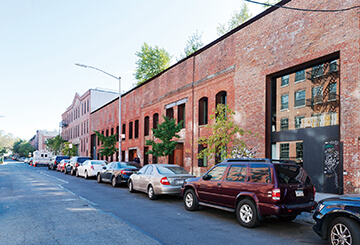 The backstory of the original space being a pencil factory felt like a good match, prompting the com- pany's move to Brooklyn. The building apparently leaked like a sieve on rainy days before it was renovated.
Recycled material from the original building was used in the office interior, and the library books were acquired through estate sales. These thoughtful choices reflect Kickstarter's vision "as a representation of this vast creative universe."
There are designated workspaces designed for the for Kickstarter-funded creators, an art gallery, a theater, and a library. The theater is used, the company says, to "represent and give voice to the corners of the creative universe." Artists, photographers, writers, game developers, and designers are among some of the communities that gather at Kickstarter, with the film community being one of the largest.
"One of the biggest problems for a creator, a filmmaker in particular, is to get funding for the work. We help with that," Vice President of Communications Justin Kazmark says. "The next thing is to get audiences into the seats when the film eventually premieres." And before that can happen, the filmmaker will want to see what their work looks like "on a big screen…(Here), you can actually see it for the first time."
Most of the company's employees are millennials, the generation known for having a high level of social consciousness, and they tend to click with Kickstarter's mission. The company in turn welcomes their individuality, creating an environment that accommodates a variety of work styles.
Some work at assigned desks, others from a sofa, while others coup themselves up in the library. As for Leow, he prefers to work standing up. "We recognize that everybody works in a different way. Some people want music, some people want quiet, some people want no distractions. Some people like seeing other people…We don't really have any rules around it. We trust people to get work done in a way that they will be most productive."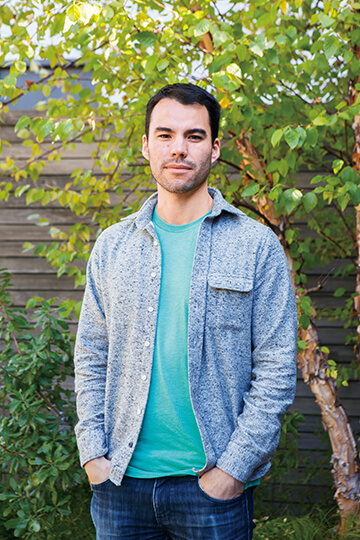 Sean Leow
Director of Kickstarter
International Kickstarter
Community work experience is considered a prerequisite for new hires. At the most fundamental level though, is the requirement that all employees harbor the desire to support creative people around the world, and share a deep commitment to bring their work into existence-in harmony with the overarching mission of the company itself.
A growing organization risks moving farther and farther away from its original mission with each new hire, but Kickstarter makes sure that mission stays in focus. New employees are given a handbook that details the organization's values, and discussions around those values are held at employee-wide biweekly meetings. The dialogue generated at those discussions become a core part of the unique culture of the workplace.
Successfully funded and completed projects are placed around the office to give employees a daily reminder of the purpose of their work. Meeting creators in person gives employees a behind-the-scenes perspective of the real-life obstacles they face, as well as a tangible grasp of the direct impact of their services.
Also important is the dialogue generated between employees. "The everyday communication where people who have been around for a while and really believe in the values can model them to new employees," Leow explains. "The way we change conversations to be like, 'It's not just about making money with this project, it's also about how do we serve our community?' We don't have a 10-step plan for doing that, but it's something that we care about a lot and it's why a lot of people work here."
Compared to the company's rapid ascent, as an organization it has had a surprisingly leisurely growth rate. Finances were already in the black by the second year of operations, but even then, Kickstarter has charted a very measured and careful course forward. Even as funds continue to pour in from over 220 countries and regions around the world, the employees remain a small group of 121.
Inevitably, this means that each person is responsible for a significant amount of work, but because the company insists on growing in a responsible and organic way, it is not in a rush to hire. In other words, they are committed to remaining true to their mission: to be a platform that supports creativity, long into the future.
Consultancy for Work Style:Camille Finefrock
Interior Design:Ole Sondresen
Architect Architect:Ole Sondresen Architect
From WORKSIGHT 13 (2018.6)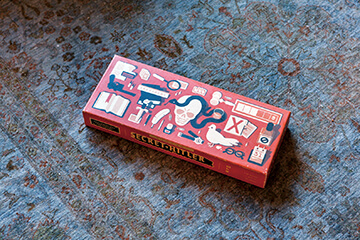 Kickstarter also has a large game developer community; the board game "Secret Hitler" was backed by over $1.4 million in contributions.